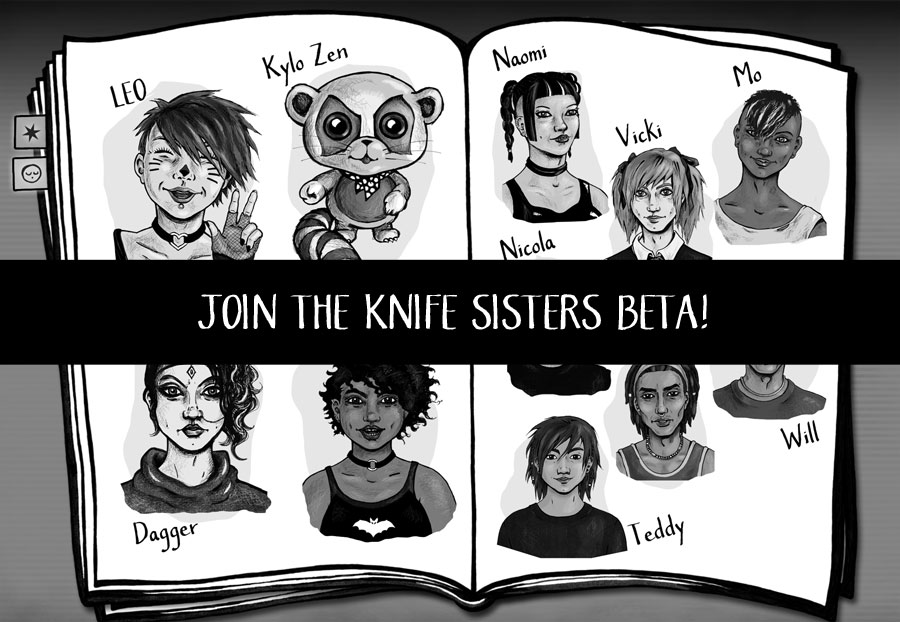 Knife Sisters approaching closed beta
EDIT: The spots for our closed beta are now filled! Keep an eye out for updates about the game by following us on Twitter, Instagram or Discord.
💥⛓💣
We are happy to announce that we are approaching closed beta for Knife Sisters, and we are looking for story game enthusiasts to help us test the game! The beta period will take place from the 11th of March to the 4th of April. You can apply for your beta key HERE!
You are also welcome to join our Discord server through this link: https://discord.gg/g3QcHcc