KNIFE SISTERS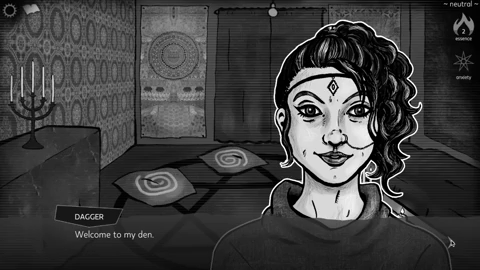 Overview
Knife Sisters is a dark, explorative, and erotic interactive story that's set in a contemporary world, populated with believable characters, progressive values, and proudly represents people of different genders and sexualities.

Leo, a 19-year old non-binary transperson, wakes up late after a rough night with a pounding headache and no recollection whatsoever of the night before, but with a sense that something really bad might have happened. It's now up to you to go back in time and explore what triggered the events that night.
The person that has pulled Leo into this situation is the artist Dagger, who six weeks earlier moved into the same commune as Leo. She claims to be part of the secret society Knife Sisters, and she draws Leo into a world of rituals and strange assignments, asking Leo to do things that get more demanding each time. But can Leo really do whatever Dagger says, regardless of the cost?
Features
Gender and sexually diverse characters
Three main romance/play routes with trans/female characters
Five playdates to explore aspects of being dominant, submissive and switch
Dialogue system in sync with conversation as opposed to fixed choices – as well as the opportunity of not making a choice
Balance anxiety and essence to keep anxiety in check
Different endings based on the choices made throughout the game
Fact Sheet
Game: Knife Sisters
Developer: Transcenders Media
Based in Tomelilla, Sweden
Release Date: April 24, 2019
Platforms: Windows / MacOS / Linux
Website: knifesisters.com
Social Media: Instagram – Twitter – Facebook – Discord
Press Releases
24.04.2019 – College Drama goes Occult – Knife Sisters hits stores today
04.04.2019 – Explore Emotions, Power and Dependency in Knife Sisters – on April 24
12.03.2019 – Occultism and BDSM themed College Drama Knife Sisters enters Closed Beta
05.11.2018 – Knife Sisters – a dark slice of life erotic visual novel
24.09.2018 – Let's talk about power, baby … and games … and sex!
Gif images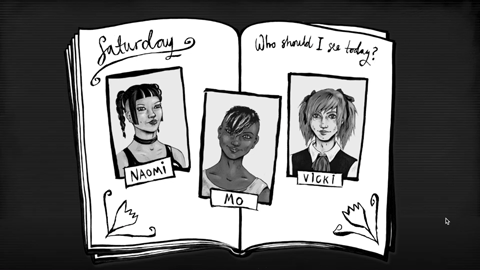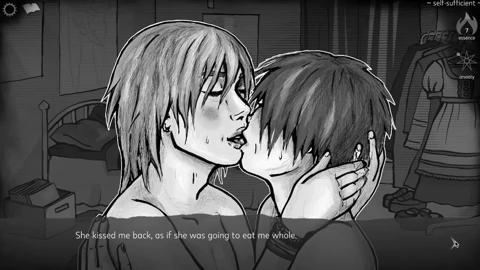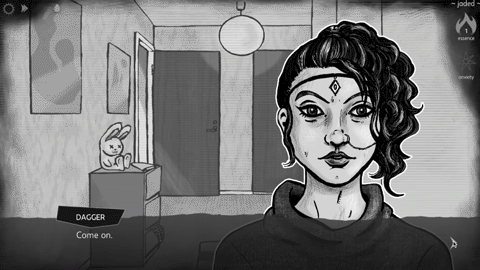 Screenshots
Images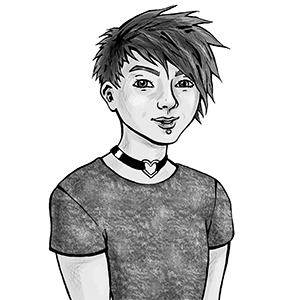 Main Character Leo – transparent image
Videos
https://youtu.be/ulw29fEF9dA
https://www.youtube.com/watch?v=Tr_eAdk7cWc