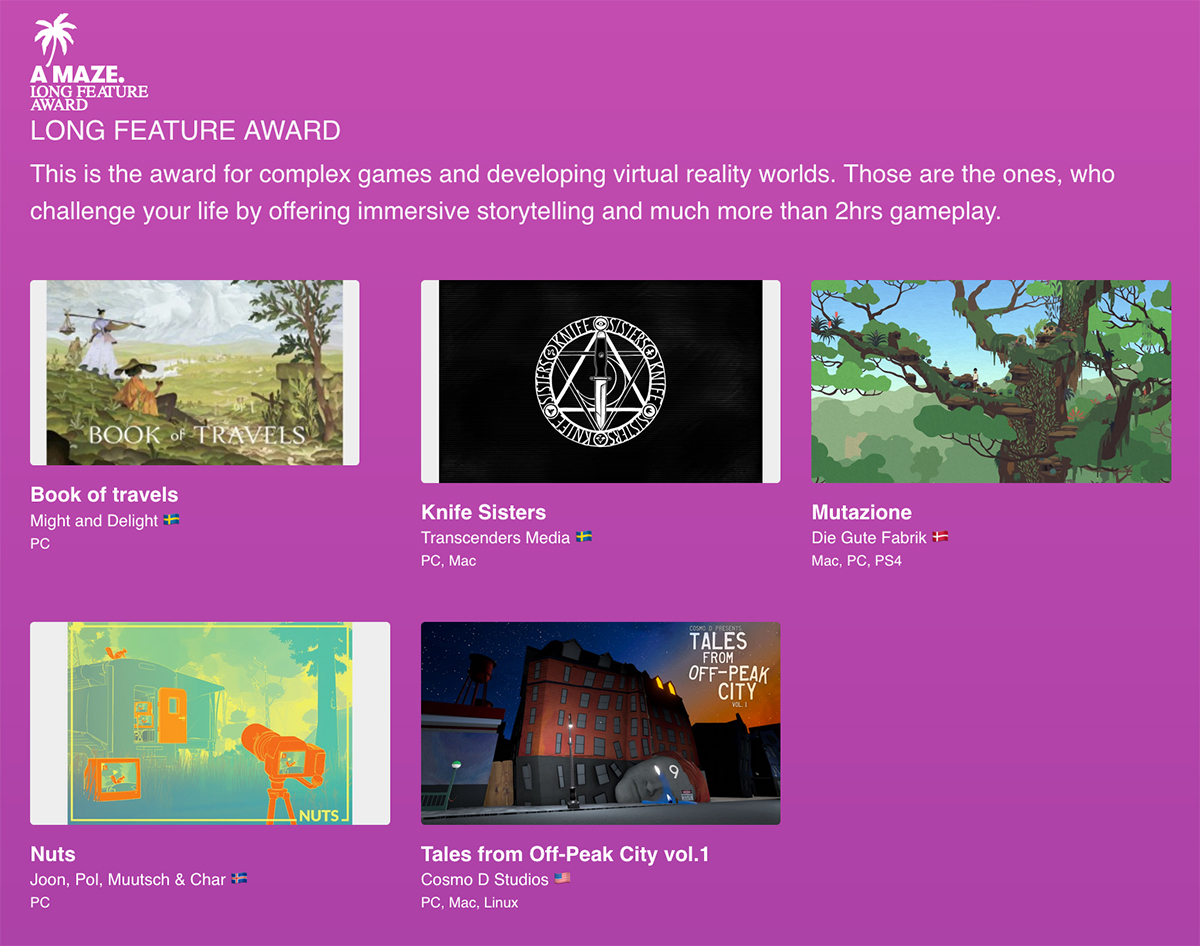 Knife Sisters got the Long Feature Award!
Tonight at the A MAZE. Awards we won the Long Feature Award for Knife Sisters! We are honored and humbled! 😀
THE LONG FEATURE
This is the award for complex games and developing virtual reality worlds. Those are the ones, who challenge your life by offering immersive storytelling and much more than 2hrs gameplay.