TRUER THAN YOU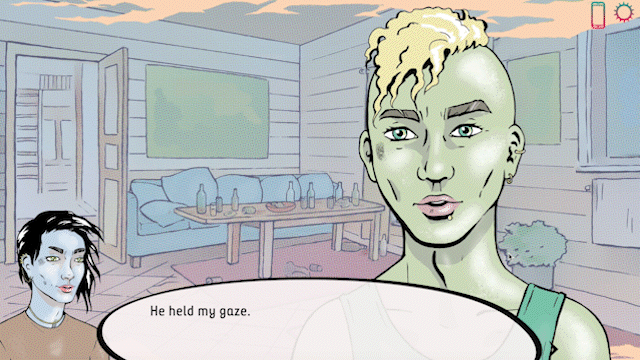 Overview
Truer than You is a choice-heavy visual novel in which you're hired as an actor to play roles in real life situations. Because of your appearance you can play almost any role – but can you separate reality from fiction?
In Truer than You, you play as 27-year old non-binary Rin, who's recently moved to a big city to start their new life and a new position at the secretive company Truer than You, specializing in renting out actors for real life situations.
Now, it's up to you to do your gigs without breaking the company rules or become exposed. Maybe you'll become employee of the week!? But playing someone else isn't always easy. Sometimes you'll end up in situations where the borders start to blur. You might even meet someone that you start caring a little extra for… Then, what do you do?
Features
Explore relationships and dilemmas connected to authenticity, society, and climate change
Form deeper relationships with three different characters and reveal their back stories
Queer-friendly characters and relationship types
Flowing conversation mechanic – decide when to speak (or not)
Choose from hundreds of options leading to multiple endings
Fact Sheet
Game: Truer than You
Developer: Transcenders Media AB
Based in Tomelilla, Sweden
Release Date: TBA
Platforms: Windows / MacOS / Linux / SteamOS / Nintendo Switch
Website: truerthanyou.com
Social Media: Instagram – Twitter – Facebook – Discord
Press Releases
Coming soon