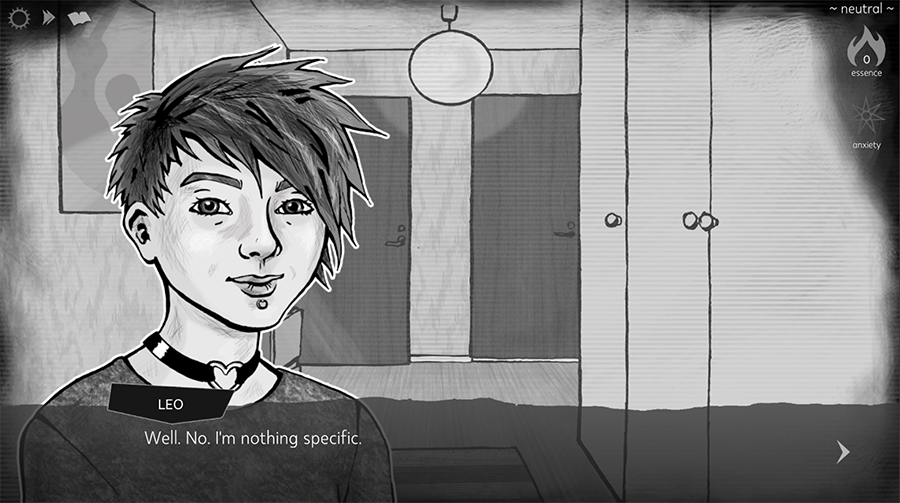 The reception of Knife Sisters
Knife Sisters has been out for a little more than one month. The reception has been very positive, and we've gotten a lot of feedback from the ones we aimed to reach. Here are some impressions:
*inhales* If you want to explore queer relationships, empathic BDSM scenarios and wonderfully written trans and enby characters + enjoy a good mystery *exhales* Then go play!
– A Steam reviewer
"A visual erotic novel about love, obsession and unconventional relationships. A unique plot, art, musical content, the mechanics of choice and the depth of emotions make the game a real masterpiece!"
– Reviews Online, Steam Curator (translated from Russian)
All in all, 34 Steam Curators featured the game, of which 26 recommended it, 3 did not, and 5 were purely informational.
Hallå Malmö made a big feature in their local newspaper, that also got onto Sydvenskan Dygnet Runt.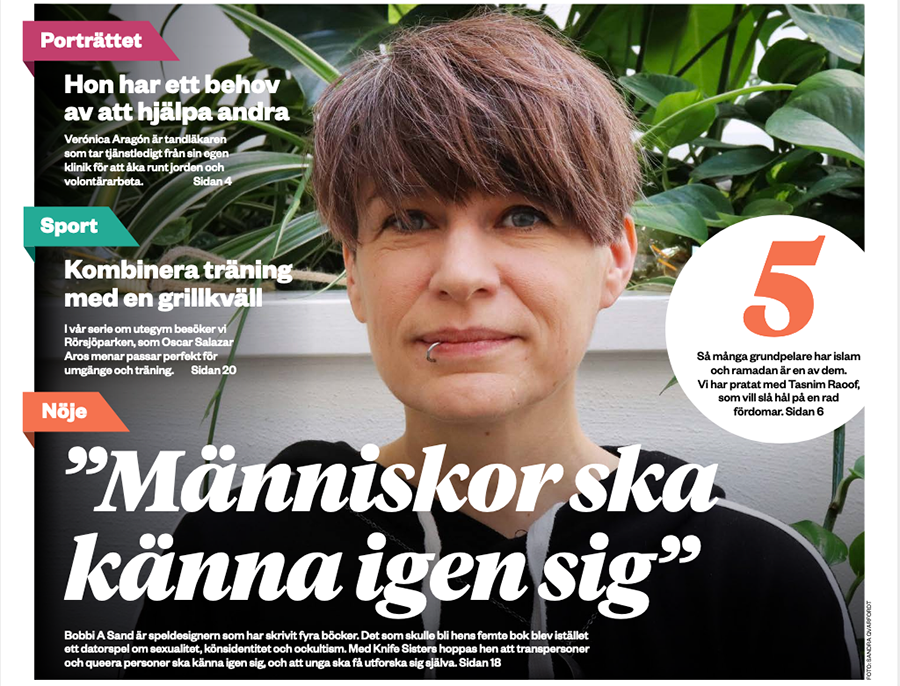 Checkpoint Gaming wrote a really interesting review.
The diversity of the cast is a genuine delight. Modern day gaming has dropped the ball when it comes to queer representation. It's very rare that I'll see people like myself or my friends in the media we consume. But that's certainly not a problem Knife Sisters faces. Characters of every kind take part in this story.
– Hailey McKay, Checkpoint Gaming
A number of streamers daringly featured the game, one of which was the Weird and Wonderful Game Watch.
I'm really impressed with the lovingly crafted detail throughout "Knife Sisters". I've talked a lot about the narrative, but even the subtle animations used for facial ticks and expressions are able to cover a massive amount of ground in creating an almost fluid sense of movement for a medium that is largely static. Meanwhile, the sound cues are delightfully matched to moments representative of atmosphere shifts, with the game appropriately scored as well.
– Weird and Wonderful Game Watch
Radio P4 Blekinge interviewed us (2:33 in) at the Creative Coast Festival.
Before the game was released, we wrote this artistic statement:
As creators, we want to make a game that portrays our world, coming from a community where being queer is the norm. We want to address things such as BDSM and non-monogamy in a playful way. We want queer people to be able to see themselves in the game, but we also want people who aren't that used to queer environments to view them as something completely commonplace, and get drawn into the game by the story.
In my humble opinion, it seems like we succeeded in doing just that, and that warms my heart!
The reach for the game has been limited (although it's very popular with pirates), for reasons I'll be touching upon in this blog series, but that is something we came to expect quite a while before the release. The game has always been seen as an experiment on our behalf: We wanted to be able to take risks and tell this story straight from our hearts, without restricting ourselves – and that has led to us experiencing some hurdles. But since parts of the development was funded by the Swedish Arts Council, through Kulturbryggan, we were able to make exactly the game that we wanted, and that is something we will never regret!