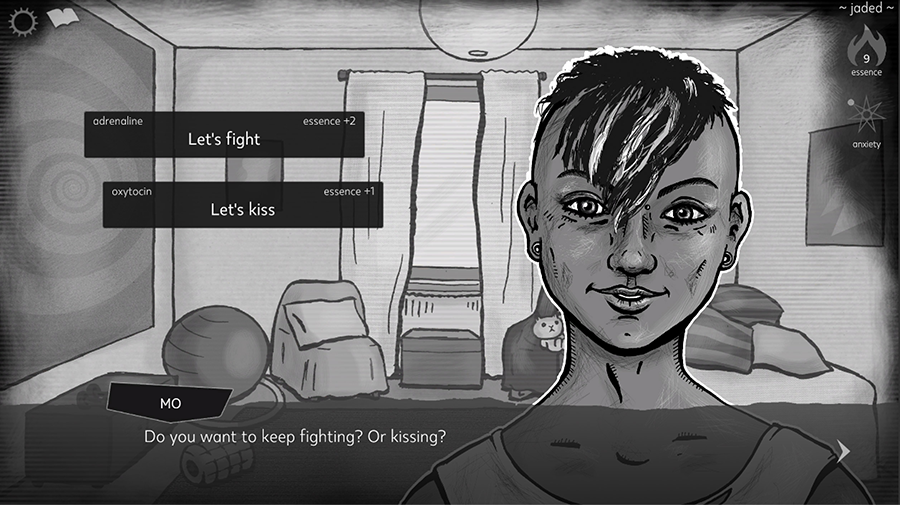 When Your Wholesome, Queer Game is Seen as Very Controversial – a Blog Series
On the 24th of April we released our dark, emotional, and erotic visual novel Knife Sisters on Steam and Itch.io. In a series of posts, I will look into what happens when you approach the commercial markets with a game that explicitly aims to explore sex, power and consent.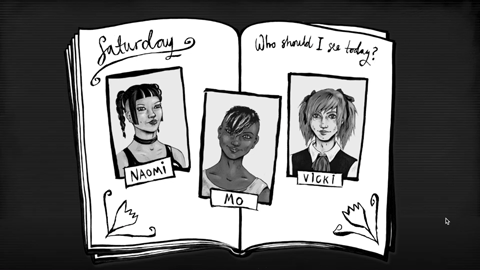 Knife Sisters is set in a contemporary world, populated with believable characters, progressive values, and proudly represents people of different genders and sexualities. Players can explore emotions, consent, power and dependency in a safe setting, and test their own boundaries regarding sex, relationships, kinks and BDSM, to see what they are comfortable with, and not. The game contains erotic scenes, which aim to entice and arouse the players. Depending on their preferences, that might happen or not. (Read this review in Checkpoint to get the perspective from someone who enjoyed the game but wasn't all that comfortable with the erotic/BDSM scenes.)
I have been part of the indie game scene for quite some time now, working in the games industry since 2006. During this time, an enormous shift has taken place in the discourse around games, that has encouraged me a lot. We have been discussing how games can be made more diverse, both in their content and mechanics, and how they can address experiences and topics outside of the norm. We have seen a movement of queer and autobiographical games, and events such as Lyst, Heartbeat and QGCon (among others) bringing up the topics of romance, love, queerness and sex in games.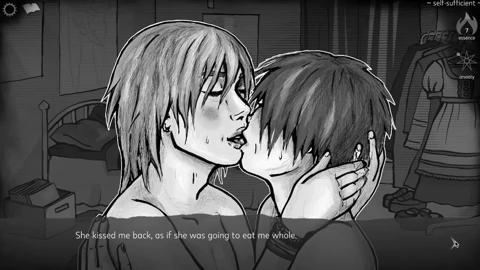 But what happens when you take the plunge and actually approach the commercial markets with such a game?
The fact that I'm from Sweden, where we have a rather liberal view on sex, surely affected my views and expectations on this. I could never have imagined how the game would be seen from the outside. I have previously written novels and short stories that explores sex and sexuality in a similar manner, sometimes targeting teenagers and young adults, and that has never been questioned in any way. So I was rather taken aback when I, during the Kickstarter campaign for Knife Sisters, realized how differently a (predominantly text-based) game would be received, compared to written fiction, and how hard it would be to get exposure for the project. I wrote a little about that here.
Knife Sisters was always an experimental venture, and apart from the resulting game itself, one aspect of the project has become to explore boundaries in the outside world, to see how our society measures up to its alleged goals of inclusion, diversity and acceptance.
During this blog series I will make comparisons to see how sex as a topic is handled in different media. I will look into questions around how we are supposed to discuss consent and sexuality with young people, when those topics are banned from online platforms and hidden behind 18+ walls. I'll comment on stores such as Steam and the age rating process by PEGI. I'll also look into the fear of the unknown, and how people might want to distance themselves from topics that could result in shaming from others. I haven't decided on everything yet, so let's see where this leads!
In the next post I will look into Steam, and the divide between "adult content" and "regular content". Stay tuned!