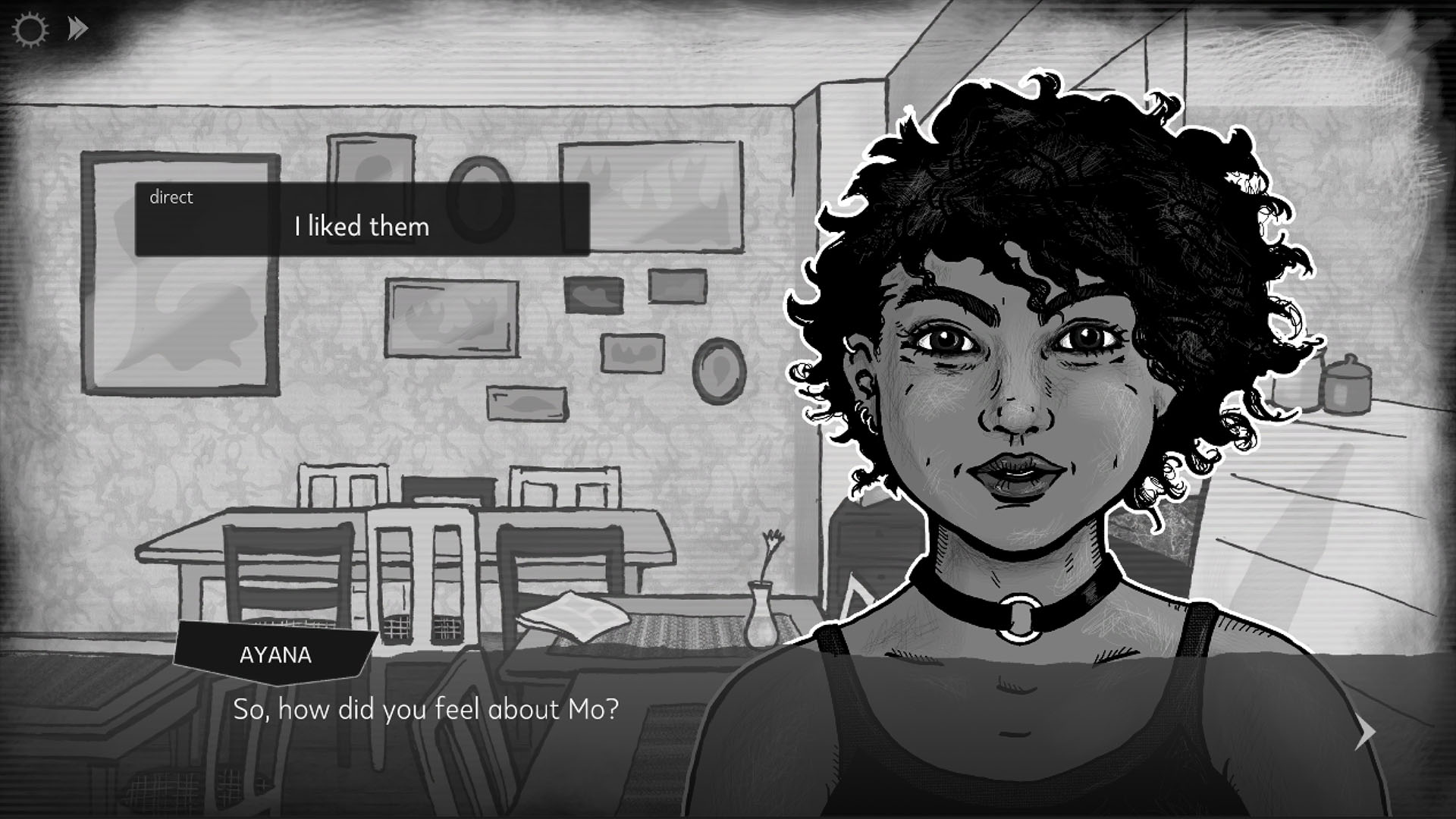 I'll make it up to her!
Games that are about relationships and making tough choices in regards to other characters can evoke quite a lot of emotions. We have already talked a bit about how some players objected to being forced into a relationship with Dagger in Knife Sisters.
Another very emotional message we got from a player was about not being able to date a specific character, namely Ayana, Leo's best friend. Leo and Ayana are very close, but depending on how you play, and how you communicate, there might be some strain on the relationship between them.
I'm going to show you excerpts from this conversation because I think it's kind of interesting.
It all started with me getting a rather intimidating message, that read like this:
You know what, the Knife Sisters game should be reported, cause it's the worst game I've ever played.
"I thought there would be a possibility for Leo to have a romance with Ayana, (not the two ****** Vicki and Mo), so I'll never play that game again."
At first I thought about just leaving it be, because it was clearly written in affect, but then I decided to respond anyway, so I wrote:
"Hi! I understand your disappointment, but unfortunately, there isn't an option to romance Ayana in the game, sorry!"
Then the person wrote back:
Don't think I didn't like the game, (I wasn't completely sincere before, I actually liked it).
"I played the game once, got to the end and got shivers down my spine, and tears in my eyes, so I quit, then I regretted it, because I actually liked the game more than I thought, so thank you for one of the best games I played in a long time.
/…/ it's just that after the first playthrough, when Leo got 'together' with Mo, I felt so bad because of how Ayana reacted, that's when I hoped that Ayana was one of the people Leo could get together with."
So, the reason this player was agitated was that they had such a guilty conscience for the actions they had taken, in the shape of Leo, that they wanted to make it up to Ayana by dating her.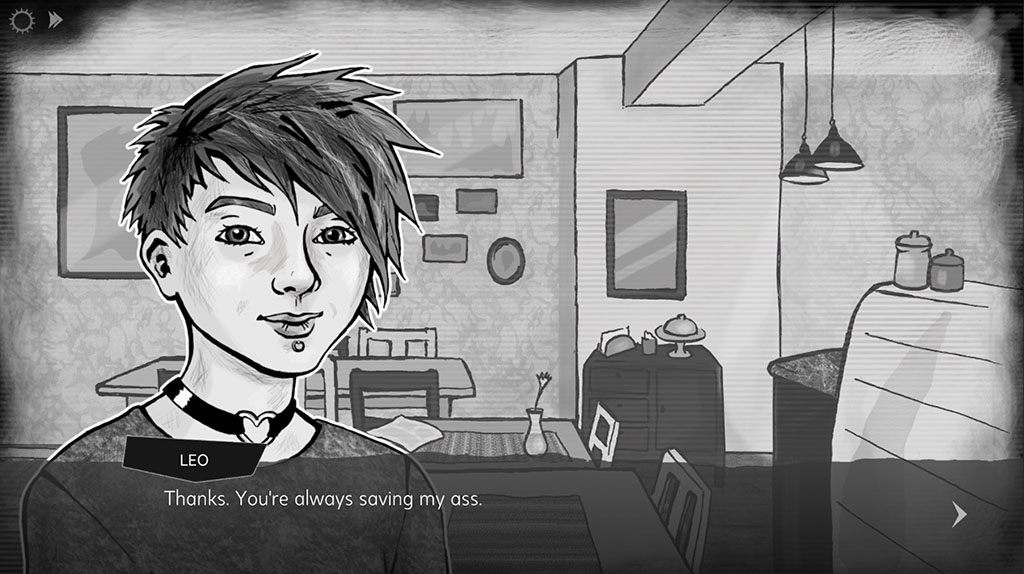 To this I replied:
"I understand how you feel, that it could've been nice to get to be with Ayana as well.
It's hard to say why I chose it to be that way – but I think it's got to do with that Leo and Ayana were very close, and Ayana was such an important person in Leo's life, that Leo wouldn't want to risk losing her by having a romance with her – if you understand what I mean?"
And then I got this reply:
"Yeah, you did an amazing job, (I hope there will be more games like this, but please give us more options ). And yes, it's so rare that such a good game comes out (and maybe that's why I was a little……. well, I'm sorry for what I said)."
All I want is that you keep making games like this. 🙂
Aww.
What do you make of this? As you might imagine, I'm very happy I got back to that player instead of just leaving it be, and having a bad feeling about it, which would probably have stuck with me for days. Sometimes it's better to open up a conversation to try and see what lies behind an angry message. Sometimes, it definitely isn't. So how to tell the difference? I don't know. In this case, I thought back on working in IT support as one of my first jobs, and I remembered that sometimes when people wrote angry messages, they could turn around completely if they got a nice message back, and I sort of wanted to try it. In this case, it ended well.
But this conversation is also part of a bigger picture around how to handle relationships in games. I've learned some valuable things from the player feedback on Knife Sisters, that has got to do with characters and relationships, and this specific exchange has been part of that process. In my next post I will elaborate more on these findings.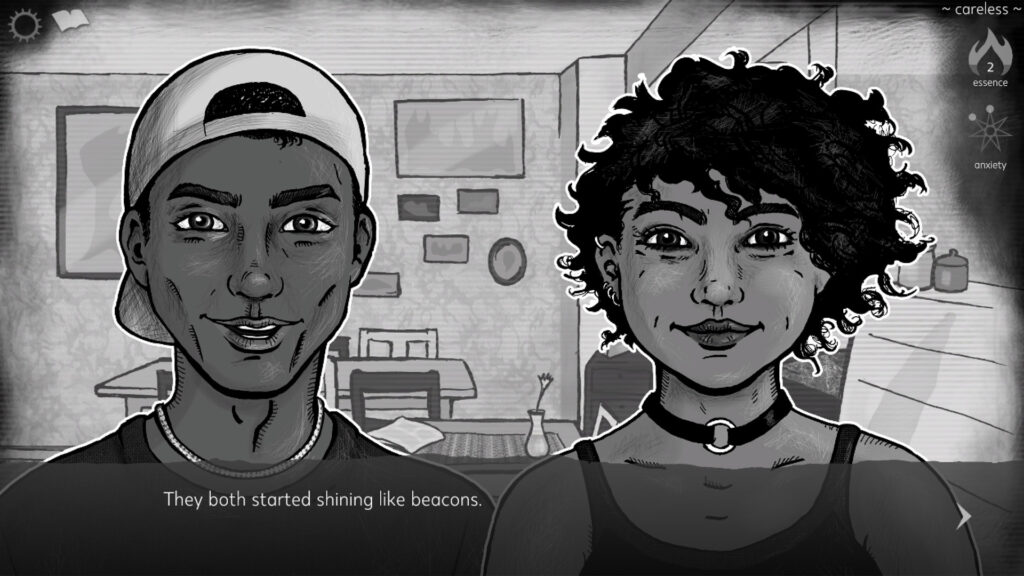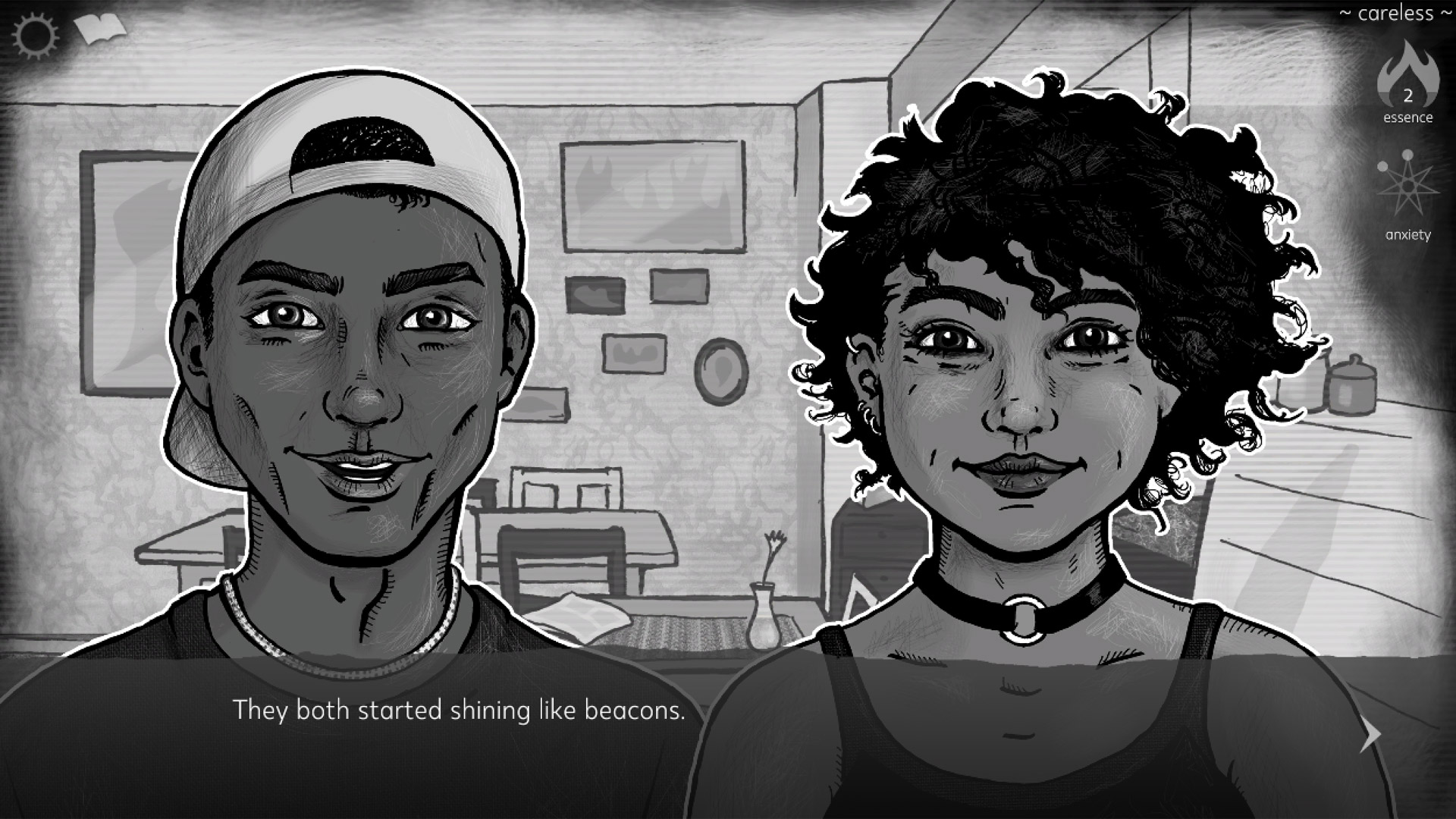 What's your experience from playing or making games that contain relationships? Have you ever felt bad for what you did to a character in a game? (I recently got told by someone about a game experience that was really bad, because of what they felt forced to do to a character in the game. I'm going to play that game and analyze it, and get back about my experience later on.) If you have thoughts about relation games, we'll be happy to discuss in our social channels.